Supporting people with dementia using technology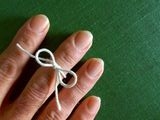 The number of people living with dementia will continue to grow over the coming decades and is already putting pressure on health and care systems and on costs. By making greater use of technology it may be possible to contain costs and improve outcomes for people with dementia. PIRU was asked to examine the economic case for investing in technology that could lead to savings on the overall cost of care for people with dementia.

The study included a rapid review of the effectiveness and cost-effectiveness of technology in the care and support of people with dementia and/or their unpaid family and other carers, and a review of the conditions needed for the adoption of available technology. We also explored the economic case in the UK for the use of technology in dementia care.

The project final report can be accessed here.